April 20th, 2012 at 5:03 am (Uncategorized)
Here are a few more photos from KGBV's last self defense class:
Right in the sweet spot (Simraha, 2012).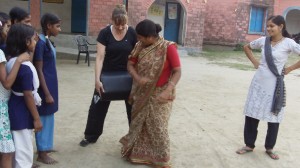 Sabira Ji takes a shot (Simraha, 2012).  Note: Sabira couldn't stop laughing!  She thought it was hilarious that I was teaching this…and then when she took her turn, it was hard to get her to stop… : )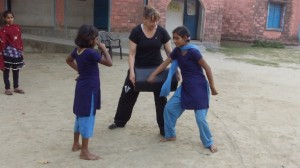 Another great strike to the 'man parts' (Simraha, 2012).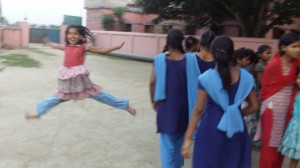 A joyous spirit (Simraha, 2012).