November 28th, 2012 at 12:02 am (Uncategorized)
Looking forward to spending hours and hours searching for perfect gifts while getting bumped and mauled at the mall?  Or maybe you prefer singing, "Oh-what-fun-it-is-to-drive endlessly around parking lots looking for a place to park…argh…argh…argh…"  Consider an alternative, and infinitely more comfortable way to look for gifts AND do something wonderful for a young woman or girl who has been rescued.  The following are a few web stores that offer merchandise made by, and benefiting, rescued women and girls:
– WAR International (www.warchestboutique.com/).  I came across this organization at the Red Run in August.  They were selling beautiful jewelry at the run, but their online store also carries apparel and gifts for the home.  Check 'em out: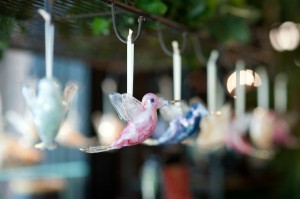 – Umoja Women (http://www.umojawomen.net/?page_id=12).  Featured in the 'Half the Sky' documentary, Umoja is a women's center in Africa.  They make beautiful beaded items:
– Empowerment Store (http://www.empowermentstore.org/).  This store is run by the Somaly Mam organization, another 'Half the Sky' alum.  Lovely jewelry and scarves: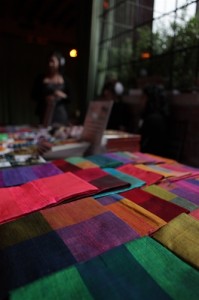 And here are several others from the Polaris Project's website.  I'm looking forward to perusing these.  Ho ho ho!
Riji Green
RIJI Green practices responsible business stewardship by valuing both people and planet. We partner with non-profit organizations and businesses that train and hire survivors of human trafficking and those at risk of being trafficked. Riji Green provides access to market opportunities for their products and donates a portion of the profits back to organizations that combat human trafficking.
[http://www.rijigreen.com/our-movement]
Shoe Revolt
ShoeRevolt.com is like no other online shoe boutique you have visited before; we are a family, a league of shoe styling girlfriends fighting together for one goal. The goal is simple, to kick sex trafficking to the curb with every shoe purchase.
http://www.shoerevoltstore.com/SearchResults.asp?Cat=1822
Sapa Sapa
All proceeds are donated to help human trafficking victims in Cambodia.
[http://www.sapasapa.com/soap/index.shtml]
Stop Traffick Fashion
Each purchase from Stop Traffick Fashion directly helps the survivors and organizations rescuing and providing rehabilitation to survivors. Men, women, and children who have been rescued from their captors make nearly all of their accessories. Shopping at Stop Traffick Fashion provides income for these workers as they strive for a free and healthy life. In addition to the direct impact, a portion of all sales revenue will be donated back to their partner organizations who rescue victims and provide rehabilitation and training.
[http://www.stoptraffickfashion.com/]
NightLight
NightLight Design sells jewelry made by survivors of trafficking in Thailand, providing an economic alternative for women who previously had no hope of freedom from their circumstances. When you purchase NightLight products you are securing the freedom of women who have been exploited or were at risk of exploitation in the bars of Bangkok, Thailand.
[http://www.nightlightinternational.com/store/]
S.E.T boutique
S.E.T. Boutique sells products made by trafficking survivors as well as a variety of other fair trade and ethical goods. The purpose of SET Boutique is to promote alternative shopping options that will end modern day slavery and exploitation.
Stop the Traffik
The Good Chocolate guide lists chocolate by region which has been certified to have been made without labor trafficking.
[http://www.stopthetraffik.org/resources/chocolate/chocolateguides.aspx]
Operation Ransom
Help women and girls in Nepal escape the horrors of the sex trade by making a purchase today. Bags, Beanies, Gloves, Scarves, Handbags, and Cashmere Sweaters are among the beautifully crafted products made by the women this aid organization has saved. When you buy from Ransom Wear you are donating to a charity that plays a vital role in the rescue and restoration of women who desperately need your help
International Sanctuary
The concept of Purchase with Purpose is that consumers should have the opportunity to use their money in a powerful way. Purchasing a product from iSanctuary provides a foundation for survivors futures.  Proceeds offer rescued girls vocational training, education, and monetary savings upon their transition from the aftercare home. Jewelry pieces are handmade by survivors of human trafficking. Retail locations are available in California, Texas and Kansas.
Goodweave
GoodWeave is the new name for the certification program and organization formerly known as RugMark. The GoodWeave label, publicly introduced in September 2009, is your best assurance that only adult artisans—not children—made your beautiful rug.